wholesale sunglasses-China sunglasses manufacturer
UIIGLASSES is a Chinese sunglasses factory that specializes in offering OEM&ODM services for sunglasses.
We provide a wide range styles of sunglasses for you , you also can customize your brand logo. of course, you can provide the samples or CAD drawings of sunglasses, and we will create supply the samples according to your specific requirements.
Our professionals team is good at production and research & development is committed to serving you and assisting your eyewear business with utmost dedication.
Who we are

wholesale sunglasses vendor
As a prominent sunglasses wholesaler in the eyewear industry, we have established partnerships with over 150 companies. Our customers includes famous eyewear companies, high-fashion brands, eyewear wholesalers, eyewear chains, supermarkets, fashion shops, pharmacies, and brands seeking promotional merchandise. We take pride in having assisted more than 30 clients in designing and creating their own unique brands.
At UIIGlasses, our utmost commitment lies in delivering sunglasses, reading glasses, spectacle frames, and packaging products of the highest quality. we will supply the most professional services and products for you Whether you are a small-scale business or a globally renowned company.
Cooperated Sunglasses Brands

Eyewear brands we have worked with
buying wholesale latest fashionable sunglasses
Our fashion sunglasses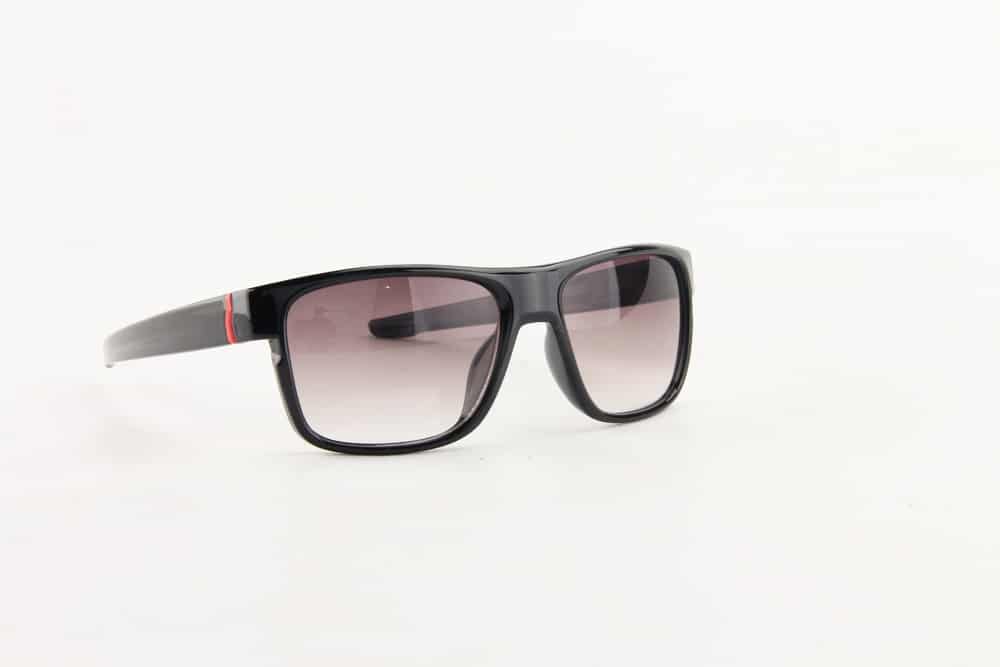 designer sunglasses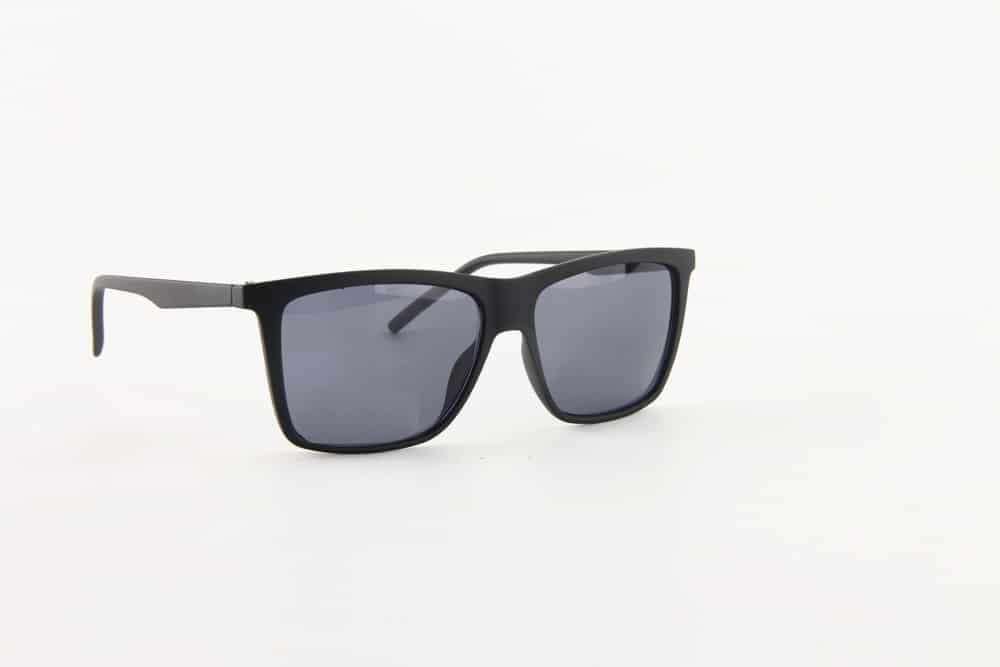 cheap wholesale sunglasses
Professional OEM/ODM SUNGLASSES Services
In the realm of sunglasses manufacturers in China, our OEM sunglasses manufacturing and ODM sunglasses manufacturing services truly shine, distinguishing themselves with unmatched quality and design. We pound of our products featuring superior craftsmanship and innovative design.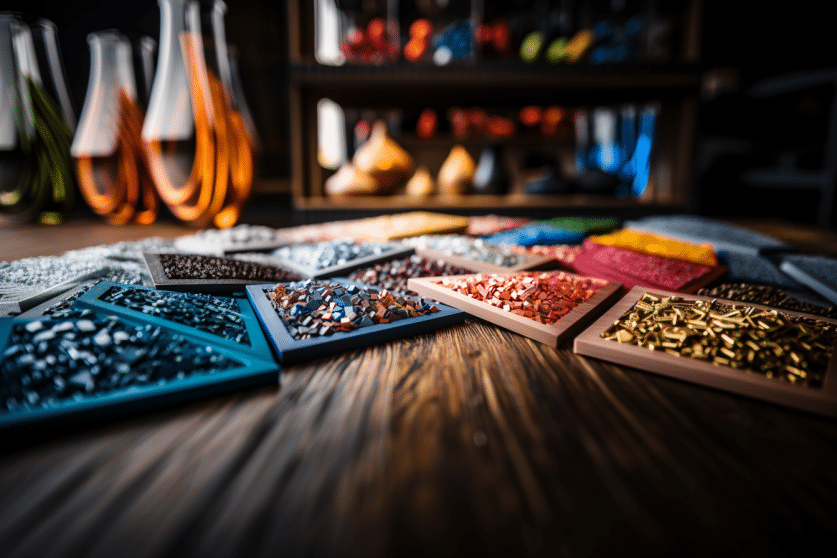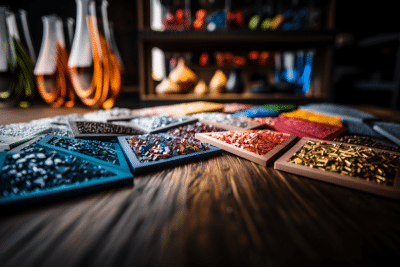 Here are some common frame materials used in sunglasses:
Plastic or Acetate: Plastic frames, often made from acetate, are lightweight and come in a wide range of colors and patterns. They are comfortable to wear and can be molded into various shapes and styles.

Metal: Metal frames, such as stainless steel, aluminum, or titanium, are known for their strength and sleek appearance. They are often preferred for their durability and resistance to corrosion.

Nylon: Nylon frames are lightweight and flexible, making them an excellent choice for sports and outdoor activities. They are resistant to temperature changes and impact, offering enhanced durability.

TR-90: TR-90 is a type of plastic frame known for its exceptional flexibility, durability, and lightweight properties. It is often used in sports and performance sunglasses.

Wood: Wooden frames provide a natural and eco-friendly option. They come in various wood types, each offering a unique texture and appearance.

Carbon Fiber: Carbon fiber frames are strong, lightweight, and durable. They are commonly used in high-end performance sunglasses.

Bamboo: Similar to wooden frames, bamboo frames offer a unique and environmentally friendly option. They are lightweight and have a distinctive natural look.

Injected Molded: Injected molded frames are made from a type of plastic injected into a mold, allowing for precise shaping and design options.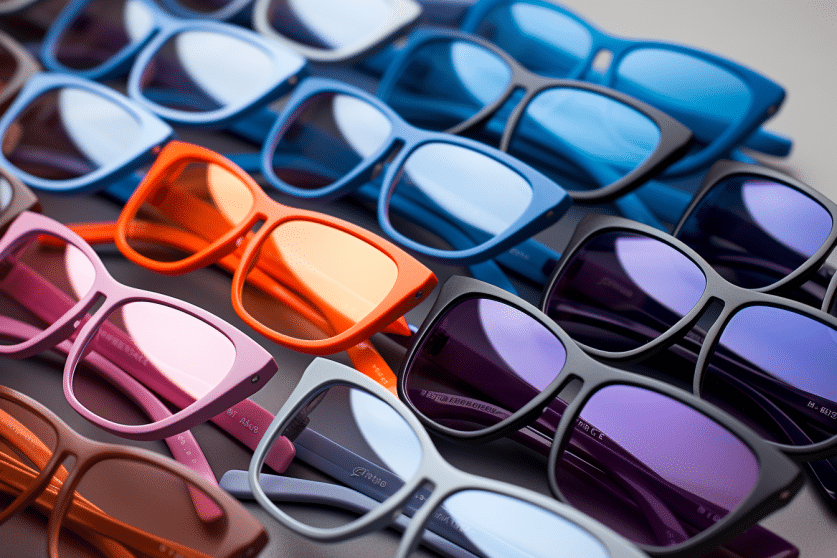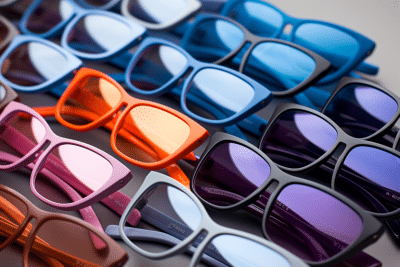 There are numerous frame colors available to suit various preferences and fashion choices. Some popular frame colors for sunglasses include:
Black: Classic and timeless, black frames exude sophistication and go well with any outfit.
Tortoise Shell: A mix of brown and amber hues, tortoise shell frames offer a stylish and versatile option.
Brown: Warm and inviting, brown frames add a touch of elegance to your appearance.
Clear or Transparent: A modern and trendy choice, clear or transparent frames are perfect for a contemporary look.
Metal (Gold, Silver, or Gunmetal): Metal frames lend a sleek and polished appearance to sunglasses.
White: A bold and unique choice, white frames make a fashion statement.
Red or Burgundy: Expressive and eye-catching, red or burgundy frames add a pop of color to your style.
Blue: Cool and refreshing, blue frames can complement various outfits.
Green: A less common but stylish choice, green frames provide a distinctive look.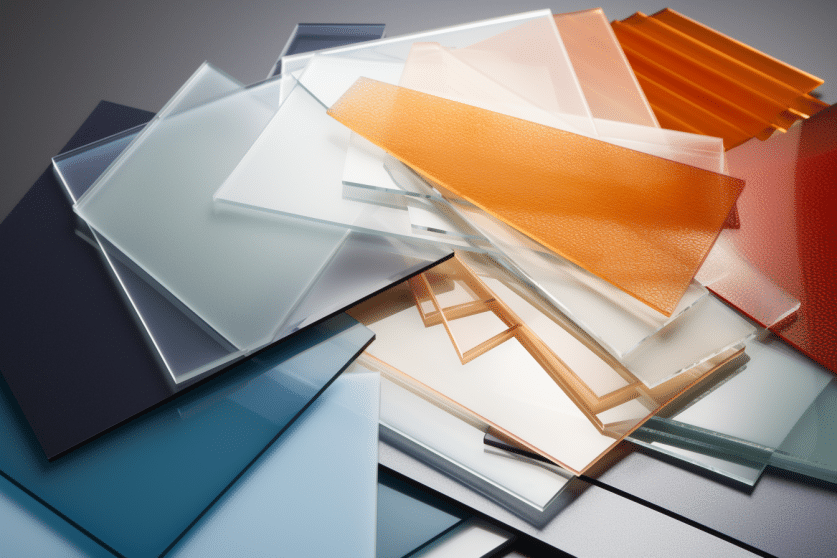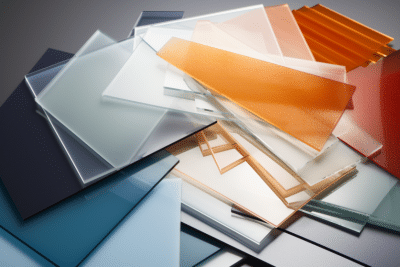 Here are some common lens materials used in sunglasses:
Glass: Glass lenses were once the standard for sunglasses due to their optical clarity and scratch resistance. However, they are heavier than other materials, making them less popular in modern sunglasses.

Polycarbonate: Polycarbonate lenses are lightweight, impact-resistant, and provide excellent UV protection. They are a popular choice for sports and active wear due to their durability.

CR-39: CR-39 lenses are a type of plastic lens that offers good optical clarity and is lighter than glass. They are a budget-friendly option with decent scratch resistance.

Trivex: Trivex lenses are similar to polycarbonate lenses but offer better optical clarity and are even lighter. They are a good choice for those seeking lightweight and clear lenses.

High-Index Plastic: High-index plastic lenses are designed to be thinner and lighter than regular plastic lenses. They are an ideal option for strong prescriptions as they reduce the thickness of the lenses.

Polarized: Polarized lenses reduce glare from reflective surfaces, such as water or snow. They enhance visual comfort and provide better clarity in bright conditions.

Mirrored: Mirrored lenses have a reflective coating that reduces the amount of light entering the eyes. They are excellent for intense sunlight and give a trendy, fashionable look.

Photochromic: Photochromic lenses automatically darken in response to UV light, providing both indoor and outdoor protection. They are convenient for those who frequently transition between different lighting conditions.

Gradient: Gradient lenses have a tint that gradually darkens from the top down or vice versa. They are popular for fashion sunglasses and allow for clear vision through the bottom while providing shade from the sun above.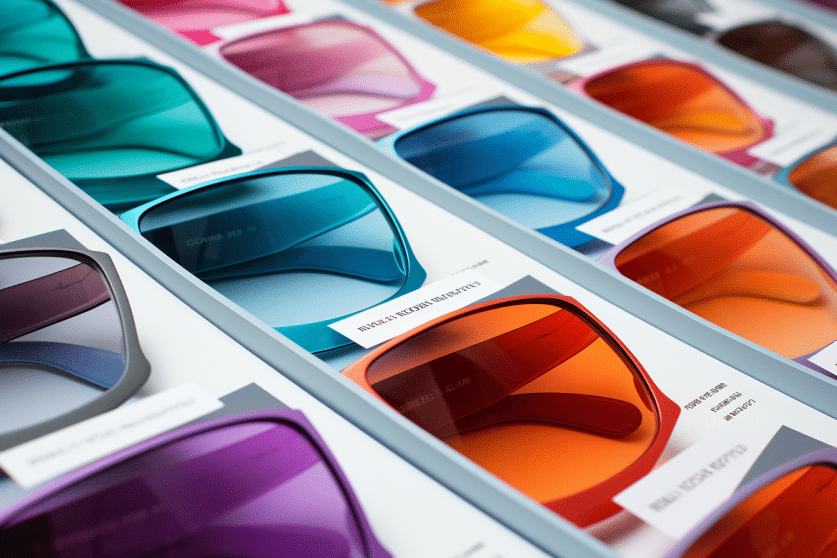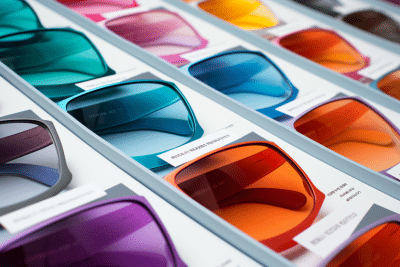 Here are some common lens colors used in sunglasses:
Gray: Gray lenses offer true color perception and are a popular choice for all-purpose sunglasses. They reduce brightness without distorting colors, making them suitable for everyday wear.
Brown: Brown lenses enhance contrast and depth perception while providing a warm, soothing effect. They are ideal for activities like driving and water sports.
Green: Green lenses provide a balanced color perception and offer good contrast in low light conditions. They are well-suited for various outdoor activities.
Blue: Blue lenses are primarily chosen for their fashionable appearance. They can slightly reduce glare and are often preferred as a style statement.
Yellow/Orange/Amber: Lenses in these colors improve visibility in low-light conditions, making them suitable for activities like skiing, cycling, and hunting.
Rose/Pink: Rose or pink lenses enhance visual depth and are often preferred for water sports and other outdoor activities.
Mirrored: Mirrored lenses come in various colors and have a reflective coating that reduces the amount of light entering the eyes. They are stylish and excellent for intense sunlight.
Gradient: Gradient lenses feature a darker tint at the top, gradually lightening towards the bottom. They are ideal for driving, as they shield the eyes from overhead sunlight while providing a clear view of the dashboard.
Photochromic: Photochromic lenses change their tint based on UV exposure. They are versatile and convenient for both indoor and outdoor use.
How to work with us
We are a leading wholesale sunglasses manufacturer focused on simplifying and accelerating your eyewear production while ensuring cost-effectiveness. With our expertise as the industry's best, we handle all aspects, from trading to customs clearance and logistics. Our dedicated consultants keep you informed about the progress of your eyewear manufacturing and trade throughout the entire process.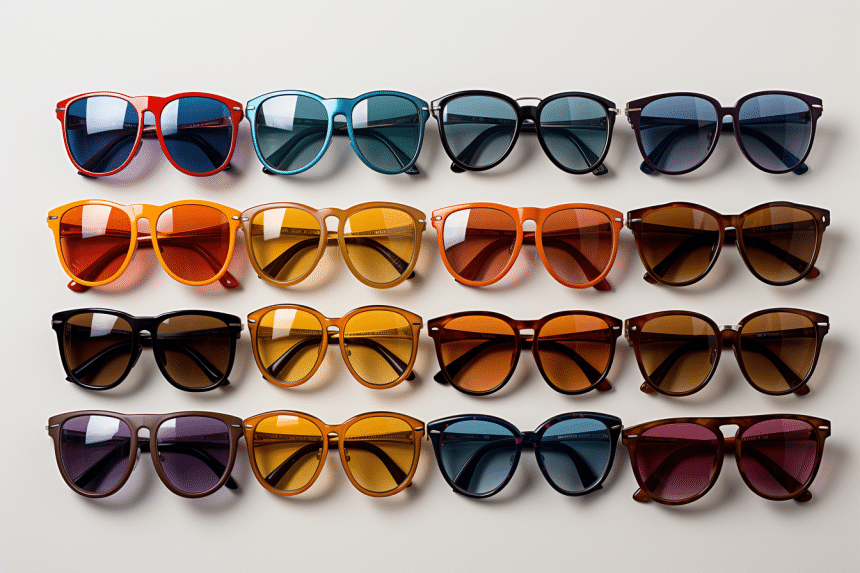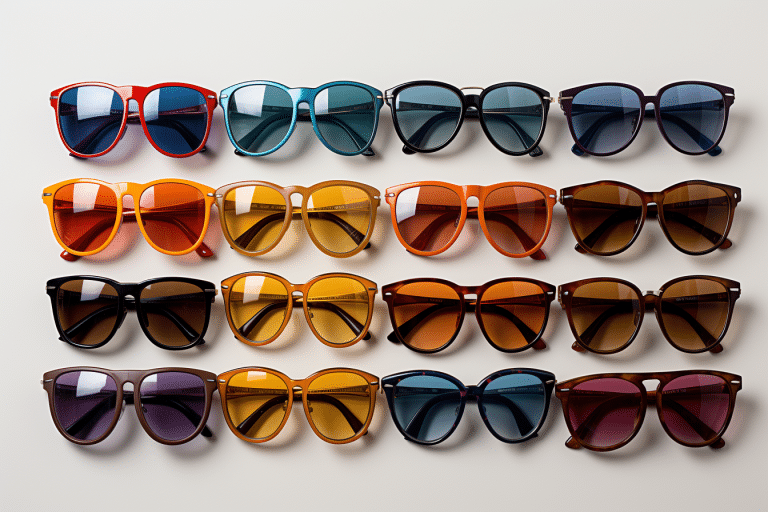 Submit Your Detailed Inquiry
Provide us with comprehensive details about your requirements for sunglasses such as sizes, quantity, materials, and type. it will be very helpful, you will get the quoted price as soon as possible
Submit Your Sample/Design
we will give the best insights and recommendations for you such as budget and time-to-market needs after you send your sunglasses samples to us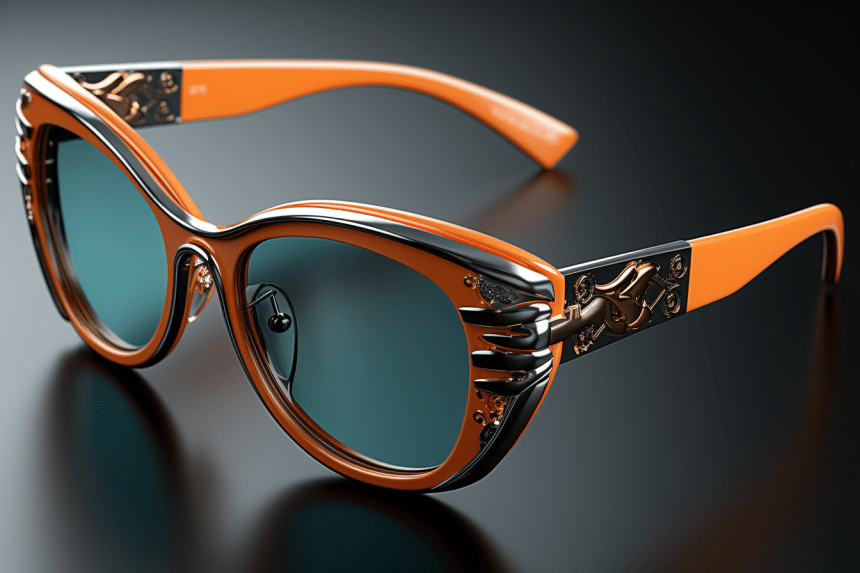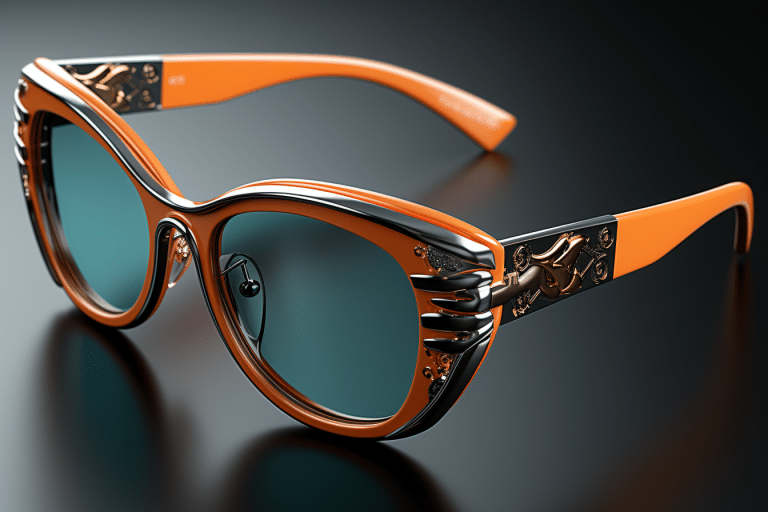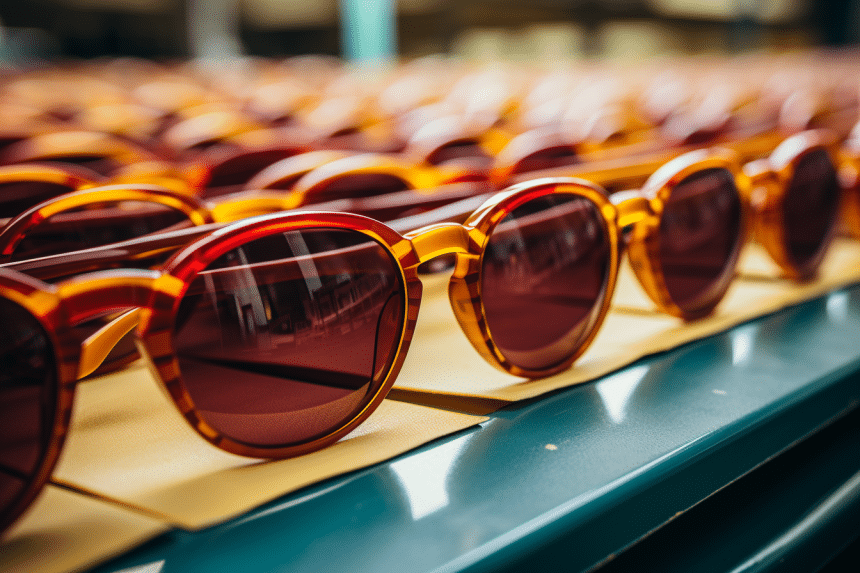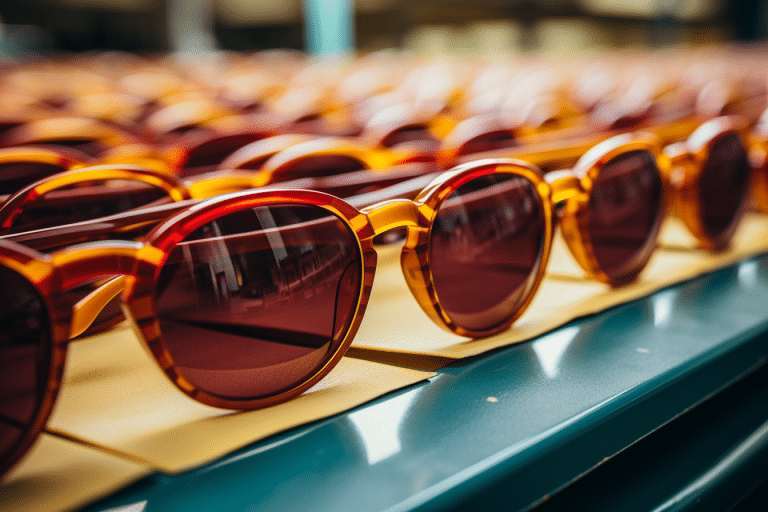 Artwork & Sample Confirmation
we will provide the requested sample according to your request , ensuring that it meets the desired production-quality standards after the details finalized.
Mass Production & Delivery
Trust us that we can accurate handle every aspect During the production phase . We will use the best materials, accurate quantity, impeccable printing, and timely delivery, ensuring the eyeglasses business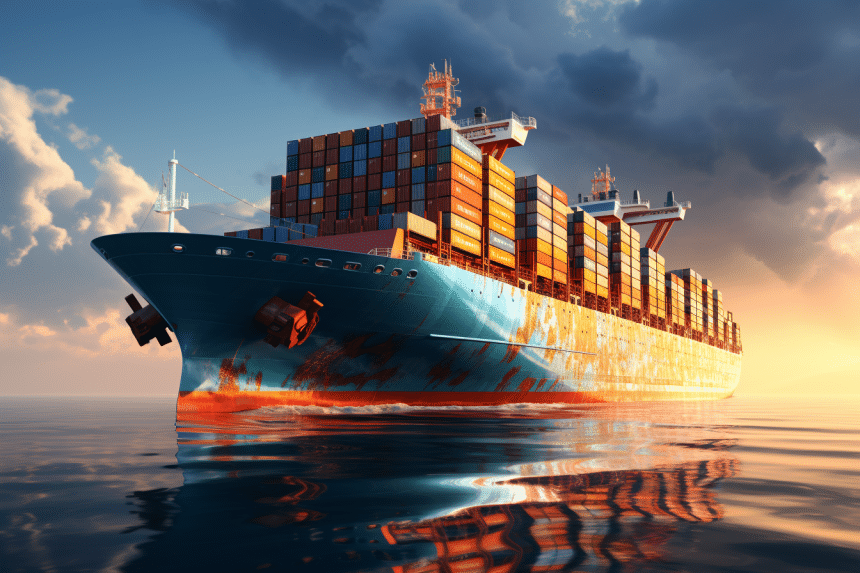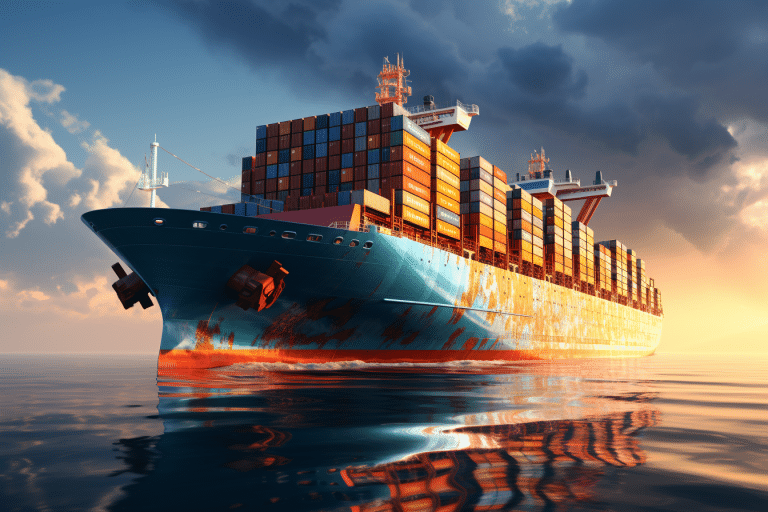 Customer Reviews
Contact us to start your bulk sunglasses business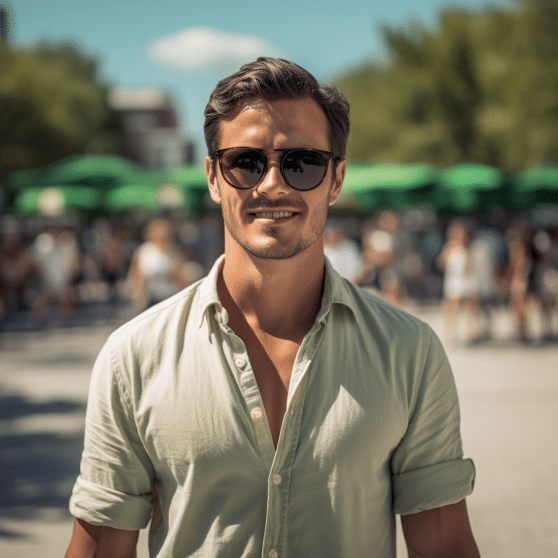 John Duke
We appreciate receiving the samples, as they greatly enhance our lives and decision-making. My husband plans to incorporate the precise lens shape we desire into one of your samples. While the frame's rim fits well, it requires slight reshaping, which we will return to you. hope cooperation will continue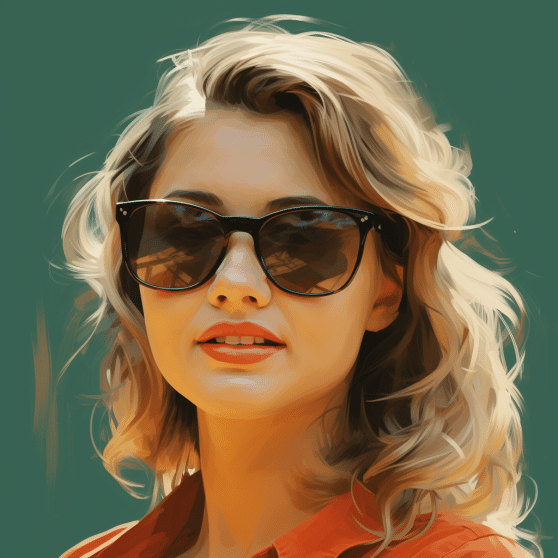 Helly
I cannot thank you enough. I am incredibly fortunate because of your company. It's quite unbelievable that I had only ordered a sample from one other supplier before discovering your team. The speed at which I found such an exceptional company is truly remarkable. I feel incredibly lucky to have found you so quickly, the services and products you is wonderful.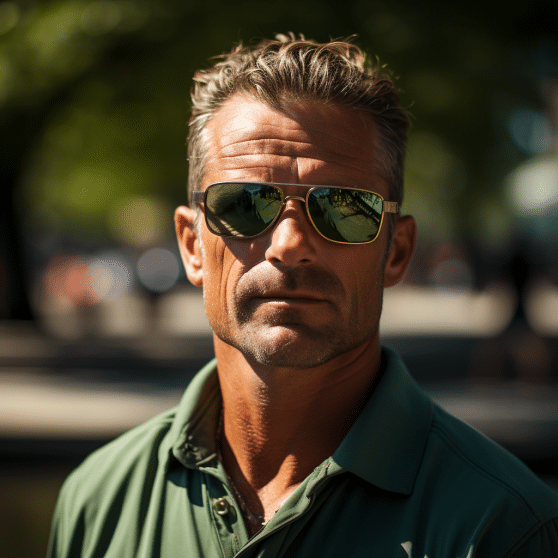 Weel
Thanks to you and your team because of you are very professional in the process. The glasses look fantastic, and my customers absolutely adore them. Their satisfaction is evident, and as a result, I will be placing a reorder very soon! I am happy to work with you.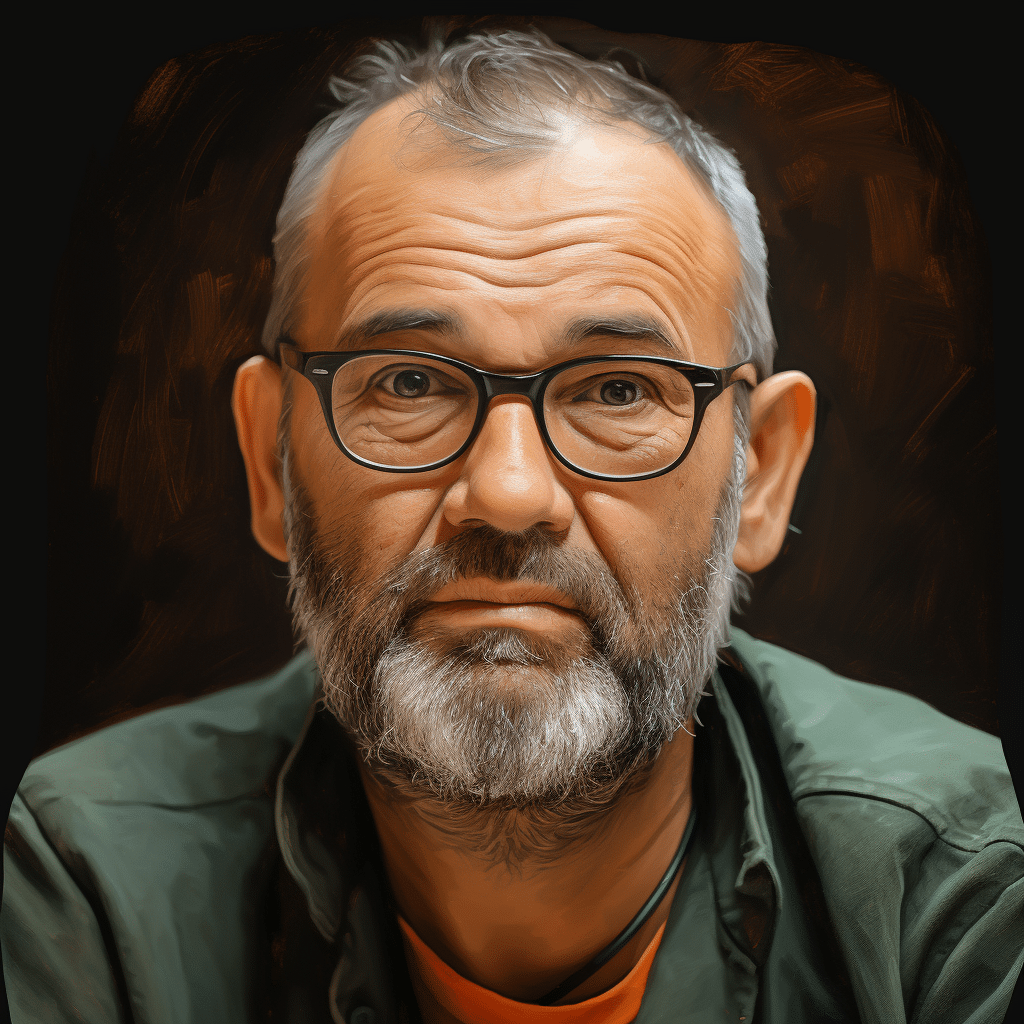 Ned
I am delighted that we have embarked on this collaboration, and I wholeheartedly desire for our partnership will be long.let us nurture our alliance, leveraging our combined efforts, expertise, and resources to achieve remarkable growth and success.
REQUEST A QUOTE
Prior to availing our services, kindly complete the appropriate form to specify the type of eyeglasses you intend to import from China. Whether it's sunglasses, optical frames, reading glasses, or children's glasses, please indicate your preferences. Additionally, provide information about the materials used in the eyeglasses and whether you require matching glasses case packaging, among other relevant details. This will enable us to cater to your needs precisely and ensure a seamless and tailored experience throughout the importing process. you can touch us with the form.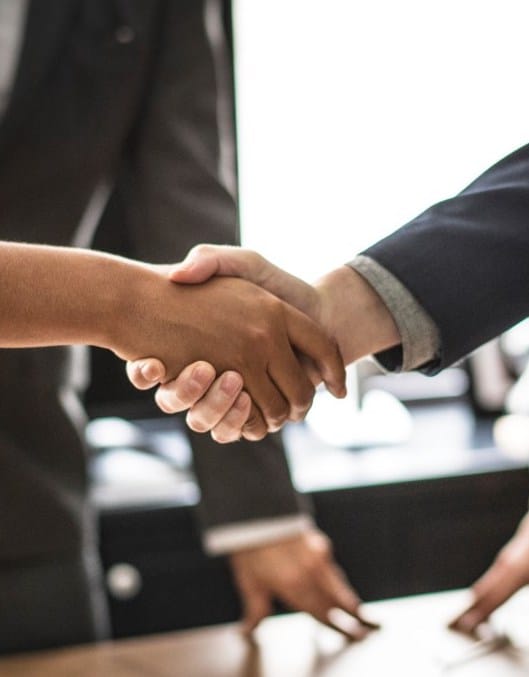 From designing products to manufacturing and transportation, we are one of the most reputable and experienced wholesale sunglasses manufacturers in China today.
When you collaborate with us, you will benefit from our over 15 years of expertise in all aspects of the sunglasses manufacturing industry. In addition to our experience, we offer services at very affordable prices. For businesses new to this industry, we are willing to provide samples for trial.
The sunglasses we produce in our factory are of excellent quality and crafted with precision. Our dedicated team of employees at the sunglasses factory ensures timely delivery of all your bulk products before the deadlines.
If you are looking for a custom sunglasses manufacturer for your products, we have the capability to help you create unique design visions that set your brand apart.
As a wholesale sunglasses supplier, we have been providing bulk sunglasses at wholesale prices to brands and businesses worldwide. Unlike other wholesale sunglasses suppliers, we never compromise on the quality of our products.
Whether you require limited quantities or bulk wholesale sunglasses, our quality remains consistent. Stop searching further. Choose UIIGLASSES, Chinese leading sunglasses manufacturer, to create world-class sunglasses for your business and turn your vision into reality