Importing China sunglasses can be profitable, but it needs careful planning. This guide will help you with everything, from finding suppliers to shipping and customs. Whether you're experienced or new, this guide will give you valuable tips for successful sunglasses importation.
Types of Sunglasses Made in China
China is known for its vast range of sunglasses, catering to diverse tastes and styles. From classic aviators to trendy cat-eye frames, you can find an extensive variety of sunglasses made in China including:
Aviator Sunglasses: Classic aviator-style sunglasses with large, teardrop-shaped lenses and thin metal frames.
Wayfarer Sunglasses: Iconic retro-style sunglasses known for their thick, plastic frames and trapezoidal shape.
Cat-eye Sunglasses: Feminine and stylish sunglasses with upswept outer edges, resembling the shape of a cat's eyes.
Round Sunglasses: Circular lenses and frames, often associated with a vintage or bohemian look.
Sports Sunglasses: Designed for outdoor activities, these sunglasses offer enhanced UV protection and durability, often with wrap-around frames.
Polarized Sunglasses: Sunglasses with polarized lenses that reduce glare from surfaces like water, snow, and roads.
Mirrored Sunglasses: Sunglasses with mirrored coatings on the lenses, give them a reflective appearance.
Oversized Sunglasses: Fashionable sunglasses with larger-than-average lenses, offering increased sun protection and a stylish statement.
Retro/Vintage Sunglasses: Inspired by classic designs from past decades, these sunglasses evoke a nostalgic feel.
Fashion Sunglasses: A broad category encompassing trendy and stylish designs that are constantly evolving to keep up with the latest fashion trends.
Folding Sunglasses: Compact and portable sunglasses that can be folded for easy storage.
Bamboo/Wooden Sunglasses: Sunglasses with frames made from bamboo or wood, offer a unique and eco-friendly look.
Night Vision Sunglasses: Sunglasses are equipped with special lenses to enhance visibility in low-light conditions.
Where to Find Sunglasses to Import from China
Trade Shows and Exhibitions: Attending trade shows in China, such as the Canton Fair, provides an excellent opportunity to meet multiple suppliers and examine their products in person.
Online B2B Platforms: Websites like Alibaba, Global Sources, and Made-in-China.com connect you directly with numerous suppliers. You can browse through their catalogs, compare prices, and read reviews from other buyers.
Factory Visits: Visiting the manufacturers' facilities allows you to assess their production capabilities, and quality control measures, and build a personal relationship with potential suppliers.
UIIGLASSES: As a leading sunglasses manufacturer in China, our impressive portfolio boasts renowned clients from around the globe. From product design to manufacturing and shipping, we are recognized as one of the most reputable and experienced wholesale reading glasses manufacturers in China. With over 15 years of expertise in the sunglasses industry, partnering with us means leveraging our extensive knowledge. you can contact us here
How to Vet Sunglasses Suppliers from China?
Credentials and Certifications: Ensure that the supplier has the necessary licenses and certifications to export sunglasses. Look for ISO, CE, and FDA certifications for eyewear products.
Product Samples: Request product samples to assess the quality, design, and functionality of the sunglasses.
Customer Reviews: Check reviews and ratings of the supplier to gauge their reputation and reliability.
Using a Sourcing Agent to Find Sunglasses for Importing from China
Sourcing agents can be valuable partners in your importing journey. They possess local market knowledge, language proficiency, and negotiation skills. They can help you find the right suppliers, negotiate prices, conduct quality inspections, and manage shipping arrangements.
Requirements for Importing Sunglasses from China
EIN or SSN: Obtain an Employer Identification Number (EIN) or Social Security Number (SSN) from the IRS for importing purposes.
Customs Import Bond: Apply for a customs import bond to ensure compliance with import regulations.
Import License: Check if your country requires a specific import license for sunglasses.
Minimum Order Quantity (MOQ) Requirements for Sunglasses from China
Suppliers in China often have minimum order quantity requirements. Negotiate the MOQ based on your budget and storage capacity. Ordering in larger quantities may help reduce the per-unit cost.
Factors Affecting the Cost of Importing Sunglasses from China
Quality and Materials: High-quality materials and craftsmanship may increase the cost but also enhance the perceived value of the sunglasses.
Shipping and Freight Charges: Consider shipping methods and associated costs, such as air freight or sea freight.
Customs Duties and Taxes: Be aware of the import duties and taxes applicable in your country.
Negotiating Sunglasses Prices with Chinese Suppliers
Bulk Orders: Negotiate better prices by placing large and consistent orders with suppliers.
Building a Relationship: Establish a long-term partnership with the supplier to gain preferential pricing.
Payment Terms: Discuss flexible payment terms to manage cash flow effectively.
How to Control Sunglasses Quality from China
Quality Control Inspections: Hire a third-party inspection service to ensure that the sunglasses meet your specified standards.
Sample Testing: Conduct sample testing before placing a substantial order.
Supplier Audits: Regularly audit the supplier's manufacturing processes and quality management system.
Shipping Sunglasses from China
Shipping options include air freight, sea freight, and express courier services like DHL or FedEx. Consider factors like shipping time, cost, and the size of your order when choosing the shipping method.
Loading Ports When Importing Sunglasses from China
China offers several seaports and airports that serve as vital gateways for importing sunglasses from the country. With over 34 main seaports and more than 2000 minor ports situated along major and minor rivers, China facilitates the smooth movement of goods within and outside its borders. Among the prominent seaports and airports used by importers to ship Sunglasses are: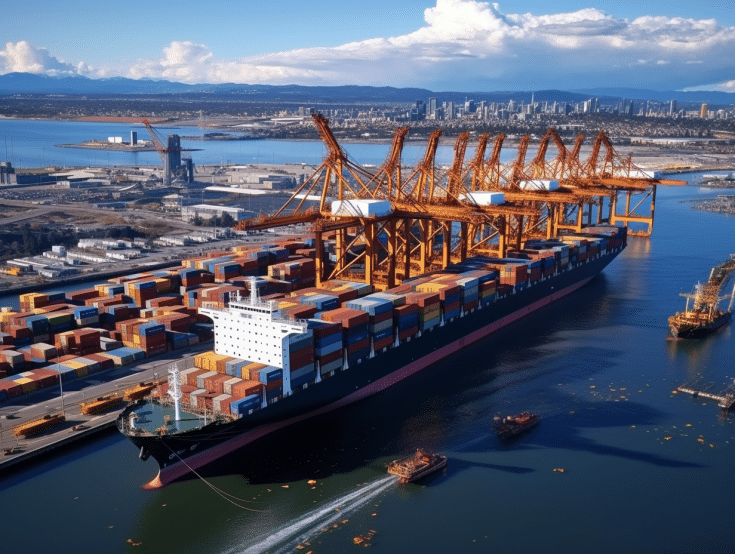 Seaports:
Dalian
Yingkou
Jinzhou
Quinhuangdao
Tianjin
Yantai
Weihai
Qingdao
Rizhao
Lianyungang
Nantong
Zhenjiang
Jiangyin
Nanjing
Shanghai
Ningbo
However, the cost of port fees varies based on the number of sunglasses being imported and the destination country.
Airports:
Beijing Capital International Airport
Shenzhen Bao'an International Airport
Guangzhou Baiyun International Airport
Beijing Daxing International Airport
Xiamen Gaoqi International Airport
Haikou Meilan International Airport
Nanjing Lukou International Airport
Shanghai Pudong International Airport
Hangzhou International Airport
Chengdu Shuangliu International Airport
Hong Kong International Airport
Shanghai Hongqiao International Airport
Zhengzhou Xinzheng International Airport
Liuzhou Bailian Airport (LZH)
In addition to sea and air transport, China has developed an extensive railway network to facilitate bulk imports to various destination countries. High-speed electric trains operated by China State Railway Group Company, Limited play a crucial role in transporting goods over long distances. Railway transport in China encompasses different categories, including National railways, local railways, and designated railways. Some of the significant railway routes are:
Beijing–Harbin Railway
East Coast Corridor
Beijing–Shanghai Railway
Beijing–Kowloon Railway
Beijing–Guangzhou Railway
Datong–Zhanjiang Corridor
Baotou–Liuzhou Corridor
Lanzhou–Kunming Corridor
Beijing–Tibet Northern Coal Transport Corridor
Southern Coal Transport Corridor
Trans-Eurasia Corridor
Nanjing–Xi'an Railway
Yangtze River Corridor
Shanghai–Kunming Railway
Southwest Coastal Access Corridor
These comprehensive transportation options allow China to efficiently export Sunglasses and other goods to international markets, fostering trade and economic growth.
Procedure for Importing Sunglasses from China
Order Placement: Place an order with the chosen supplier, specifying the quantity, design, and shipping method.
Production and Quality Check: Monitor the production process and conduct quality inspections.
Packaging and Labeling: Make sure to label and package the sunglasses appropriately for shipment.
How to Reduce the Cost of the Business
Consolidate Shipments: Combine multiple orders into one shipment to save on shipping costs.
Negotiate with Freight Forwarders: Negotiate with freight forwarders to get competitive shipping rates.
Optimize Packaging: Use efficient packaging to minimize shipping expenses.
Best Time to Import Sunglasses from China
Timing can impact pricing and availability. Consider importing during off-peak seasons or before major holidays for better deals and faster processing times.
How to Clear Sunglasses from China?
Clearing sunglasses from China involves the following steps:
Contact a Clearing Agent: To facilitate the clearance process, you can get in touch with a clearing agent who will assist you with the necessary procedures.
Custom Declaration: The clearing agent will make a customs declaration entry in compliance with the applicable tax regulations.
In-House Clearance Services: Some companies offer in-house clearance services, and you can reach out to them for assistance as well.
Original Importation File: Present the original importation file of the sunglasses to the customs authority for verification.
Clearance at Point of Entry: In certain cases, sunglasses may be cleared at the point of entry by signing the relevant clearance form, demonstrating compliance with legal requirements.
Verification and Release: After thorough verification, the sunglasses are cleared for release.
Documents Required for Importing Sunglasses from China:
To import sunglasses from China, you will need the following essential documents:
Certificate of Origin: This document indicates the country of origin for the sunglasses.
Commercial Invoice: The commercial invoice provides crucial information for customs and border protection officers to determine the admissibility of the imported goods.
Packing List: Prepared by the freight forwarder, the packing list contains details from the invoice and is used to verify the cargo.
Bill of Lading: This commercial document is issued by a carrier to the shipper and is signed by the vessel's owner.
Arrival Notice: A communication prepared by the carrier to inform the recipient that the shipment has arrived.
By ensuring you have these necessary documents and following the correct procedures, you can successfully clear sunglasses imported from China without any issues.
Conclusion
Importing sunglasses from China can be a lucrative venture with the right approach and careful consideration of factors like supplier selection, quality control, and shipping methods. By following this ultimate guide, you'll be well-equipped to navigate the complexities of the importing process and establish a successful sunglasses business. you can get more guide about important eye glasses from China
Q&A
Q: Are there any legal requirements for importing sunglasses?
A: Yes, you may need specific licenses and certifications depending on your country's regulations.
Q: Can I import sunglasses in small quantities for a start-up business?
A: While many suppliers have MOQ(1200 pieces) requirements, some are flexible for start-ups. Negotiate with suppliers accordingly.
Q: How can I verify the authenticity of sunglasses before importing them?
A: Request product samples and conduct thorough quality checks.
Q: What is the typical shipping time for sunglasses from China?
A: Shipping time varies based on the chosen method, but it usually takes a few weeks.
Q: Should I hire a sourcing agent for my sunglasses importation?
A: Hiring a sourcing agent can be beneficial, especially if you're new to the import business and need assistance with the process.