On June 15-17, the China Wenzhou International Eyewear Exhibition took place in Ouhai Eyewear Town, Wenzhou, Zhejiang. This international eyewear industry event once again captured the world's attention. At the opening of the 3rd China Eyewear Internet Conference E-commerce Forum, the China Eyewear E-commerce Alliance was officially established. The alliance aims to provide consumers with higher quality products and services, promoting the healthy development and standardized operation of the industry.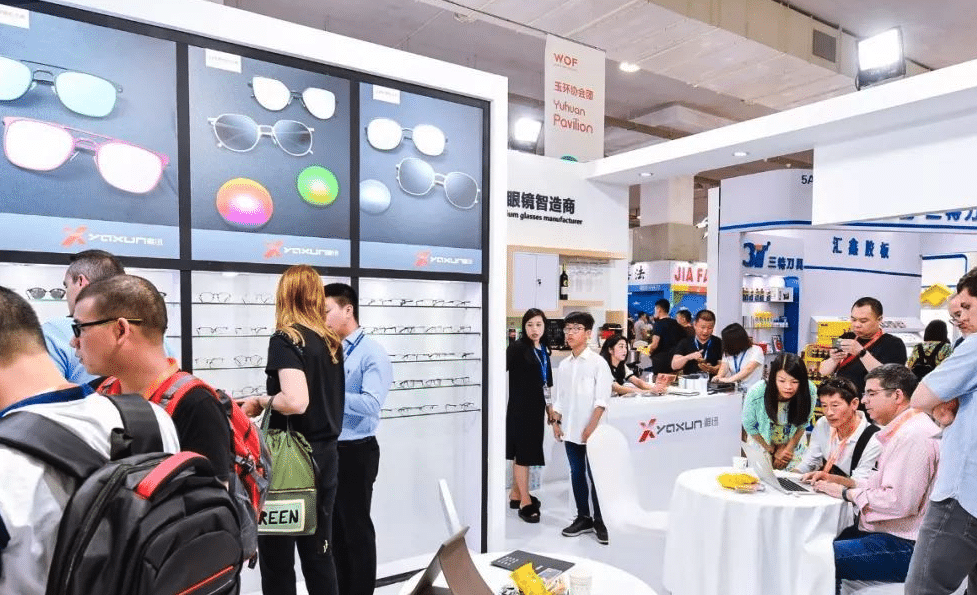 "The world looks at China's eyewear, and China's eyewear looks at Ouhai." This long-standing saying in the industry clearly illustrates the position of Ouhai's eyewear industry. As one of the top five eyewear production bases in China, Ouhai's eyewear industry has been gradually growing, and its innovative initiatives resonate with the times.
During the booming development of cross-border e-commerce, the Ouhai eyewear industry has hopped on the "fast train" and entered the "express lane." As early as 2018, the China (Ouhai) Eyewear Cross-border E-commerce Park, which Ouhai spared no effort to build, was officially put into use. It provided comprehensive support to enterprises in terms of brand management concepts, quality industry resources, training, and e-commerce platforms. This support aimed to enhance the quality of eyewear products, promote brand construction, optimize the industrial structure, and propel the eyewear industry towards branding, high-end development, and internationalization.
As the only eyewear specialized park in Wenzhou, the Ouhai Eyewear Cross-border E-commerce Park obtained the qualification as the first official TikTok service provider in Wenzhou in 2022. It was also awarded titles such as "Zhejiang Cross-border E-commerce Industrial Park" and "Municipal-level Cross-border E-commerce Industrial Park." That year, its sales exceeded 2.4 billion yuan, achieving explosive growth. The golden signboard of "Ouhai Eyewear" shines even brighter.
Currently, the park is home to 150 companies, including sunglasses from the United States, Jimmy Orange's Wenzhou branch, Wende Eyewear from Taiwan, an online optometry company from Israel, Kledito Eyewear Limited from South Korea's Wenzhou, and owndays from Japan.
Now, entering the live broadcasting base of the Ouhai Eyewear Cross-border E-commerce Park, you will easily notice some "foreign faces." This is due to the overseas anchor training program initiated by the Ouhai eyewear industry. It is reported that more than 60 foreigners from countries such as Canada, the United Kingdom, and Turkey have registered. In response, the park has brought in professionals to provide training on eyewear development processes and promotion techniques. So far, the park has hosted more than ten training sessions for overseas anchor e-commerce incubation.
In the live broadcasting base, companies in the park engage in live sales, and various eyewear products have become "hot items." At the same time, the park strengthens live streaming training by establishing a library of internet-famous anchors and an anchor development mechanism, injecting more "fresh blood" into the Ouhai eyewear industry.
This is just one scene of the Ouhai Eyewear Cross-border E-commerce Park's creation of a complete "service chain." The park provides comprehensive and high-quality services to enterprises from front-end order acquisition, brand construction, supply chain, and logistics to back-end services.
From a brand construction perspective alone, by the end of 2022, the Ouhai Eyewear Cross-border E-commerce Park had incubated 49 independent brands such as Silu, Lianshang, Xiangjiao, and Jimmy Orange. It opened nearly a hundred stores on domestic and international e-commerce platforms. In addition, it established the Jingjie Crowdspace and Ouyou Incubator, providing a quality entrepreneurial platform for young talents.
Offline, the Ouhai Eyewear Cross-border E-commerce Park actively utilizes its international resources. Through annual eyewear summits, the International Eyewear Procurement Festival, and promotion at global eyewear exhibitions, it assists companies in connecting with foreign governments, trade associations, and buyer enterprises, facilitating better international trade development. At the same time, the park actively connects with overseas localized e-commerce trading platforms and establishes overseas service centers in Tokyo, Japan, Los Angeles, the United States, and other locations. It provides end-to-end "one-stop" services from order placement to after-sales support, helping regional companies "go global" with their products.